Facility Rentals
The Wellness Center is a 33,000 sq ft building on two levels consisting of rooms of varying sizes and capacities.
Reservation Process
Renters may submit rental requests for one or two rooms in person on the first day of the month listed for each rental period. Large events, consisting of three or more rental spaces, may reserve up to one year in advance with the LBC Director approval. Renters reserving space for ongoing practices or meetings can reserve a maximum of one and a half hours per week in the first round. Once all initial requests have been processed, you can request additional time for the second round of reservation on the first day of the month beginning at 12:00am. Requests can be submitted by filling out the form below or in person at the LBC Welcome Desk.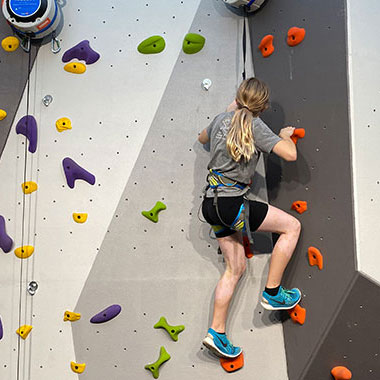 | | | | |
| --- | --- | --- | --- |
| 1st Round Reservations begin | September 1 | January 1 | May 1 |
| 2nd Round Reservations begin | October 1 | February 1 | June 1 |
| Rental Period | Jan 1 – Apr 30 | May 1 – Aug 31 | Sept 1 – Dec 31 |
Once your request is submitted, you will be contacted by the LBC staff regarding your request. Rental fees will be assigned at the time of confirmation. Facility rentals are not secured until we have received the signed rental agreement and the payment due.
Rental Policies
The LBC is a building designed to provide facilities for meetings, civic engagements, passive and active recreation, and social events. The following policies and regulations have been established for fair usage and maximum enjoyment.
Rental Request Form
Thank you for your interest in reserving the LBC. Please submit a Rental Request Form to begin the process. Once received, you will be contacted by a member of the LBC staff.